1. Mini (2001)


To reinvent an icon is never easy. Volkswagen and Ford had little success with New Beetle and Thunderbird respectively, but BMW and ex-Rover engineers hit the bull's eye with the new Mini. Preserving much of the style of the classic without compromising modern engineering requirements, the new Mini delivered the desirability of premium cars like BMWs as well as the driving fun you would expect for the true successor of the original Mini. Its weakest link was the Chrysler-sourced Tritec engine, which would be finally sorted in the second generation car.

2. BMW M3 (E46) (2001)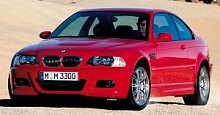 Probably the most all-round performance car of the decade - four-people accommodation, day-to-day usability, great performance, outstanding handling and driver involvement and - how can you miss that - one of the best six-cylinder engines ever made. High quality and tasteful style meant the keen pricing exceptionally bargain. E46 M3 was the performance car for the people.

3. Mercedes SL (2001)


Few cars could be so timeless and unchallenged during a 10-year life span. When new immitator Lexus SC430 came to a crash and new challenger BMW 6-series failed to impress, Mercedes SL still stood solidly at the top. With an advanced retractable roof, active-body control and a couple of strong AMG engines, especially the 202 mph-topping SL55 AMG, SL-class set a high benchmark early on.

4. Volkswagen Golf Mk V (2003)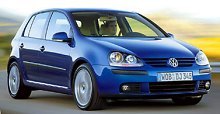 If the family hatch of last decade was Ford Focus, the new title holder should be Volkswagen Golf Mk V. Switching to multi-link suspension mostly clawed back the lost ground in chassis dynamics. Furthermore, the VW excelled in ride quality, refinement and build quality. New generation TFSI direct injection turbo engines and DSG gearboxes marked it out from competitors, offering superior fuel economy and tractability.

5. Toyota Prius Mk2 (2003)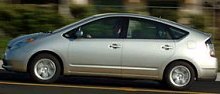 The first generation Prius was more an experiment. The second incarnation finally matured into a practical family car, offering real-world benefit in fuel economy without much compromises in everything else - unless you are keen drivers. While it never won our hearts, Prius Mk2 was undoubtedly a milestone of hybrid technology.

6. Mazda RX-8 (2003)


You have to admire the guts and commitment Mazda made to its Wankel engine. RX-8 was not a pure sports car, unlike the defunct RX-7, but it brought the joy of rotary experience to broader audiences with four proper seats and lower costs. The turbine-smooth engine was still thirsty and not torquey enough, easily overshadowed by Nissan 350Z in straight line sprint. Handling, however, was first class. Drove like a 4-door MX-5.

7. Porsche 911 GT3 (2003)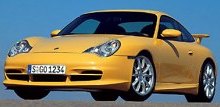 Probably the most engaging car to drive regardless of price. The second generation GT3 was not only quick in straight line, quick in corners but also delivered the sharpest handling in the road car world. Fortunately, it also left enough ride compliance for daily use.

8. Chrysler 300 (2004)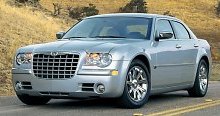 The most memorable American car in the decade. In-your-face design followed the spirit of American. It looked huge, but short overhangs and wide tracks meant the proportion was actually very sporty. New HEMI V8 was the strength of the car, and its fuel consumption was not as bad as imagine, thanks to cylinder cut-off. 425hp SRT-8 was our choice for affordable performance sedan.

9. Maserati Quattroporte (2004)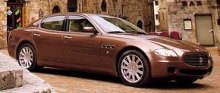 Forget AMG or M-cars, the definitive performance saloon of the decade was the Italian Maserati Quattroporte, a resurrected nameplate. Pininfarina styling combined with Ferrari engineering and new-found quality control meant a masterpiece. Unique architecture resulted in a slight rearward weight bias, leading to very neutral handling and great steering. The high-revving Ferrari V8 was not very powerful, but definitely soulful.

10. Bugatti Veyron EB16.4 (2005)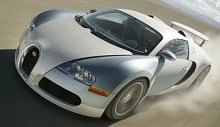 The Bug was easily the fastest, the most powerful and most sophisticated car of the decade. Boosting 1001 horses and a 253 mph top speed, 0-60 mph taking 2.5 seconds, it surpassed the long-standing records of McLaren F1. Unlike the record-breaking attempts by some largely unknown manufacturers, the Bugatti was impeccably engineered and built. Its 4-wheel drive system, adaptive suspensions, twin-clutch gearbox and quad-turbo W12 engine were all engineering masterpieces. It was a statement of what Volkswagen group - and its chairman Ferdinand Piech - could achieve.

11. Ferrari 599GTB (2006)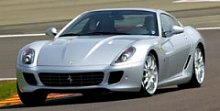 599 followed the principle set by Enzo Ferrari, employing the classic FR layout and V12 engine. A well balanced chassis, great handling and ride, marvellous engine, super-sharp F1 gearbox and well-tuned traction control made it a great GT as well as a great sports car.

12. Ford Mondeo (2007)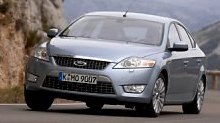 Much enlarged third generation Mondeo gained a lot in style, space and build quality, while retaining its superb handling. Volvo 5-pot turbocharged engine provides motivation to the heavier car. The most accomplished family car for those enjoy motoring.

13. Nissan GT-R (2007)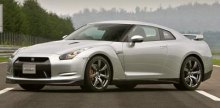 The original GT-R was one of our last COTD winners. The new GT-R, despite having lost the Skyline moniker, could be even greater. While the old car threatened the naturally aspirated Porsche 911s, the new car had the flagship 911 Turbo beaten. The combination of twin-turbo V6, a clever all-wheel drive and twin-clutch transaxle resulted in supercar level of performance and a new Nurburgring lap record. It was one of the fastest cars in real world regardless of price.

14. Audi R8 (2007)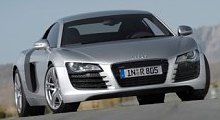 It's not the fastest car of its class, but Audi R8 was a truly everyday sportscar. It had none of the temper of Porsche or Ferrari. 4-wheel traction ensured all-weather security. Controls were lightweight and refined. There was also vast of space for occupants and luggages. In short, it was no more difficult to drive than a family hatch. Most important, the R8 was great to look and to drive, unlike most other fast Audis. A modern day Honda NSX.

15. Ferrari 430 Scuderia (2007)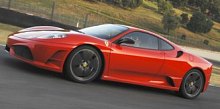 430 Scuderia, a development from F430, offered probably the most thrilling driving experience among all cars made in the decade. Engine, gearbox, handling, brakes... all were the sharpest among rivals. Many saw it as a road-going race car, but at the same time its ride was actually more forgiving than F430. Excellent electronics integration (traction control, ABS, E-diff etc.) successfully tamed the evil side of it.

16. Tata Nano (2008)


Ratan Tata dreamed of putting Indian people on wheels like what Henry Ford did a century ago. The result was Nano, the cheapest car in the world by far. Don't think it must be a crap. No, the Nano is cheap but not badly made. It saved all unnecessary costs wisely without compromising the basic comfort and safety. It even looked inspiring.

17. Ferrari 458 Italia (2009)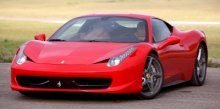 The last great sports car of the decade went to Ferrari again. 458 Italia exceeded the achievement of contemporary sports cars by some margin, no matter in its engine efficiency, performance or driving thrill. Like all other modern Ferraris, it is easy to live with too, thanks to magnetic suspension, double-clutch gearbox and further development of electronic driving aids. Back-to-basics styling reminded us the first Dino, but now its performance is definitely in supercar league.