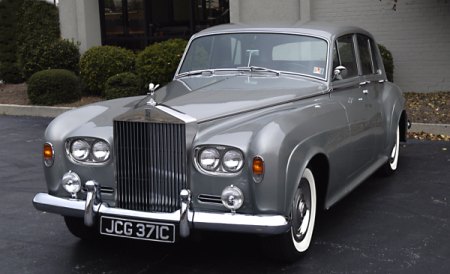 Introduced in 1955, Silver Cloud bridged between the classic pre-war Rolls-Royce and the modern Silver Shadow. In many ways it had the best of both sides. Traditionalists preferred its classic proportion, elegant fenders and the huge upright radiator grille, which were the final traces of pre-war designs. On the other hand, unlike earlier models, it offered standard body works besides traditional custom-built bodies. These standard bodies allowed increased production without sacrificing build quality, and they were proved to be popular to the new generation rich buyers. Moreover, the introduction of V8 power gave the 2-ton Rolls-Royce much stronger performance than previous models.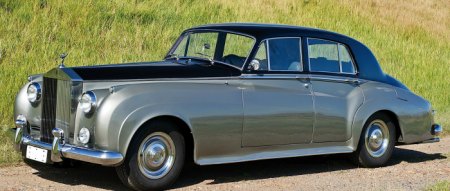 While the use of technology was no match with the flamboyant
Cadillac Eldorado Brougham
, the Rolls-Royce still intended to be the best luxury car in the world in terms of build quality, comfort and refinement. The early car was powered by a 4.9-liter straight-six, whose history could be traced back to the Silver Ghost almost half a century ago. No one knows its exact power and torque figures, because Rolls-Royce adopted a policy to declare the output as "adequate" without giving numbers, but it was estimated to be around 155 hp. It might be underpowered, but it still turned smoothly and quietly, as did the GM-sourced 4-speed automatic transmission. The suspension fitted adjustable dampers to improve ride comfort and stability.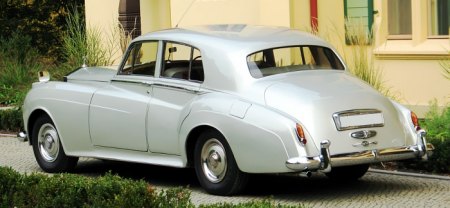 In 1959, the car was updated to Silver Cloud II. Big news was a brand new all-alloy 6.2-liter overhead-valve V8. Its power was again undisclosed, but it was said to be lifted by 30 percent, which should be around 200 hp. This improved performance a lot. Now the car could sprint from rest to 60 mph under 11 seconds, fairly good for a car so huge and heavy. In 1962, Silver Cloud III improved engine output further with higher compression ratio and enlarged carburetors. The III also received a facelift, using recessed quad-headlights instead of the previous standalone units. However, by the mid-1960s the car appeared to be outdated with its separate body-on-frame structure. After nearly 8000 units built, RR replaced it with the more modern Silver Shadow.