A Road Test Report from 2037
Assuming car magazines still exist that day, imagine what road test reports will look like...
Road Test: Porsche 911 (999.9) Carrera e-RS
Porsche 911 turned to hybrid power 17 years ago and purely electric 10 years ago. This is the third generation electric 911, codenamed 999.9. Externally, its traditional style is hardly altered. However, what lies underneath its composites body is all-new. Built on the newly developed MQB v5.0 platform, it will share high percentage of components with all Volkswagen group cars, from Volkswagen Up Mk4 to MAN semi-trucks - the latter is what made it superior to the last MQB v4.0 in terms of economy of scale. As before, Porsche led the development of this highly flexible platform, although MAN also had some valuable inputs.
The Carrera e-RS shares the same chassis with the lesser Carrera e, Carrera 4e, Carrera e-GTS and Carrera e-GT3, i.e. a multi-material monocoque constructed out of super steel, aluminum, magnesium and carbon-fiber. It is clothed with a body made of carbon-fiber reinforced plastics, while the windows are gen15 gorilla glass, which doubles as the touchscreen of infotainment system as usual. On the e-RS, drastic weight-saving measures were applied to cut its kerb weight by a massive 38 kg, resulting in a remarkable 1725 kg.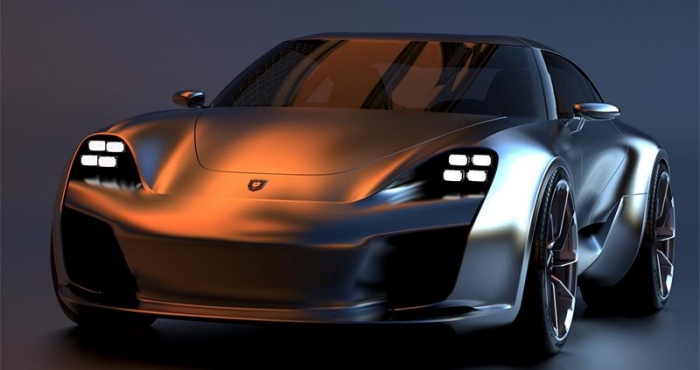 Like all MQB v5.0 cars, the latest 911 employs a solid state graphite battery mounted low under the floorpan, contributing to low center of gravity. In e-RS specifications, its capacity is halved to cut weight, but still good for 200 miles range or a couple of hot laps in Nurburgring. The battery takes half an hour to charge to full, or 5 minutes to 50% full.
To preserve the tradition of rear-engined, the 911 has its main electric motor mounted 1mm aft of the rear axle line. The motor produces 500kW / 680hp and 900Nm / 664 lbft of torque right from 0 rpm. These figures are the same as Ferrari 500 Alps 4RM, Lamborghini Cavachi Superleggera and sister car Audi R8 70TFSI, as all of them employ the same Bosch ZEK500 electric motor. 2 smaller motors at the front axle provide front traction and torque vectoring. They provide an additional 160hp and 295 lbft, again the same as its rivals. It goes without saying European car makers no longer make their own motors since the ban of internal combustion engines.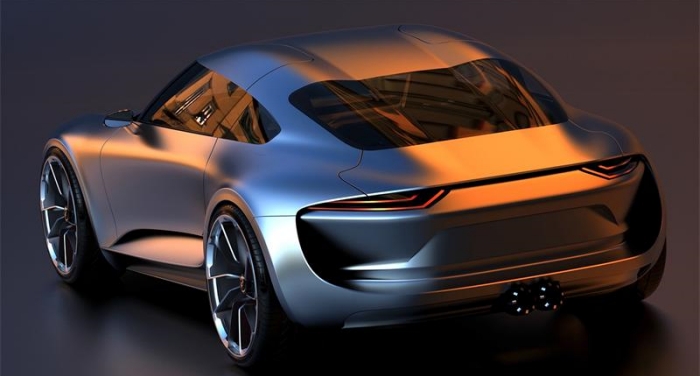 During the road test, we were amazed that the car starts and runs silently in urban area. Up the pace, the motor emits a beautiful, high-pitch white noise like a premium washing machine. It could be enhanced further by sound synthesizer, but honestly, it doesn't need to be. The breathtaking g-force in full-bore acceleration presses you against the backrest just as strong as the Tesla Model 1 with WTF mode we recently tested. If anything, the Porsche has a bit more emotional appeal as its 24-inch low-profile tires transmit more shocks to your seat of the pants.
In corner, the car turns as if on rails, thanks to the sticky tires and low center of gravity. Our test car was not fitted with the optional steering wheel and pedals (unlike the pictured car), so we cannot tell how the steering and brake feel if otherwise equipped. Anyway, Porsche claims less than 5 percent of buyers of the last generation car opted for this old-school equipment, while the remaining 95 percent customers were happy with the standard autonomous driving, or PADM (Porsche Automatic Driving Management).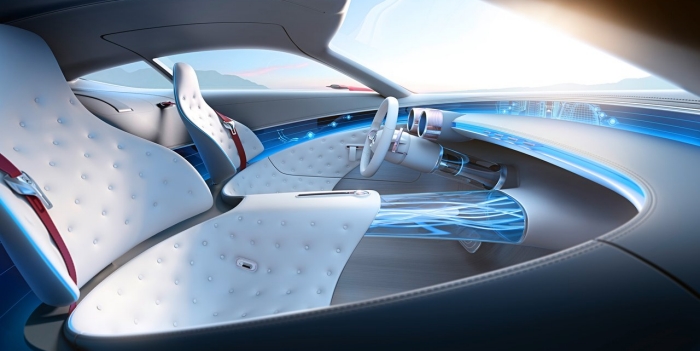 Walter Rohrl, the 90-year-old legendary Porsche test driver, last month set a Nurburgring lap time of 5:47 in this car, thanks partly to his newly equipped robotic arms and legs. However, that is still 5 seconds slower than the car driven by PADM and ballasted to the same weight. No wonder Porsche is planning to ditch the manual drive option in the next generation 911, just like what it did to manual gearbox 15 years ago. Considering how fast and thrilling the new car feels on passenger seat, we could not agree more.
As before, the 911's cabin offers full range of entertainment features, including virtual reality online games, full-screen surround-sound cinema and Siri 3D virtual passenger mate, so fun that many human journalists forgot to start the car during the whole test drive.
Verdict: 4.95 stars
Specifications
:
Layout: 2x front motors, 1x rear motor, all-wheel drive.
Chassis: multi-material monocoque
Body: CFRP
Output: 680 hp (rear) + 160 hp (front)
Torque: 664 lbft (rear) + 295 lbft (front)
Battery: graphite 100kWh, underfloor.
Transmission: 1-speed PDK
Suspension: all multi-link, magnetic spring and damping.
Tires: 305/15ZR24 (front); 485/10ZR24 (rear)
Brake: all: 508mm ceramic discs, 24-piston calipers.
Kerb weight: 1725 kg with lightweight option
Test results
:
Top speed: 155.00 mph (limited)
0-60 mph: 1.85 sec
0-100 mph: 4.30 sec
0-124 mph: 7.20 sec
0-150 mph: 5 minutes
Roadholding 300 ft skidpad: 2.5 g
Test conditions: computer simulation
<!-- The above report was written by AI writing robot --!>