Technology development during the past 100 years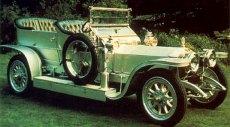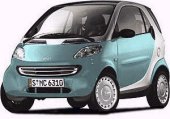 What happened between the Rolls Royce Silver Ghost and the Smart ?
Content
Car
Engine
Transmission
Suspension
Brake
Tyre
---
Car
100 years? History of car is longer than that ! The earliest record of car was displayed on a wall picture locating in the Middle East, which was created as early as 3200 B.C.. The picture clearly showed a car with solid wooden wheels. Later, Egypt estalished a huge team of battle horse carriages, although somewhat destroyed in the Red Sea according to Christian Bible. Then cars evolved to the fearsome Roman iron battle cars, further became the commercial passengers or cargo carriages in the 19th century, cars were still powered by animal.

In 1770, Frenchman Cugnot created the first steam car. Nevertheless, steam car had limited potential - heavy, slow and took a long time to preheat the water. It was actually worse than horse so that did not become popular.

Petrol cars finally appeared in the late 19th Century. In 1885, Gottlieb Daimler and Carl Benz created petrol internal combustion motorcycle and 3-wheeler respectively. Daimler's car was very raw, basically a wooden bicycle installed with his own motor. His son test drove it successfully. Benz's car appeared several months later but it included some advanced design such as battery-powered ignition and differential, though it could only reached 8 mph because the motor produced less than 1 hp.

In 1886, Daimler further put his world-leading engine into a horse carriage, this became the first 4-wheel motor car in the world.

French car-maker Panhard Levassor created the first front-engined car in 1891, then made the first Saloon (a car with enclosed cabin) four years later, which became standard until today.

In 1908, Henry Ford adopted stream production method in Model T, thus greatly lowered the price of cars. This opened the first page of mass production.

All-steel body appeared in 1914 and became popular since the 20s.

In 1912, Cadillac invented electric motor starter, since then, car starting no longer needed someone to rotate the engine winder, thus women could drive by their own.

In 1959, British engineer Alexander Issigonis designed a revolutionary car called Mini Minor, which established the standard for front-drive small cars. In 1971, Volkswagen Golf arouse the popularity of hatchback small cars.

Enter the 80s, electronics gave new life to modern cars. No matter mechanical parts (eg. engine management system, ABS), luxurious equipments (eg. memory seats, central lock) and the design / production process (eg. CAD / CAM), electronics involved in nearly all areas.

In the 90s, due to the stricter regulations, cars became far more environmental-friendly. Safety was also greatly enhanced. What about next Century ? Who knows ?!

---
Engine
Engine is the heart of car. The earliest automobile engine was modified from industrial-use internal combustion motor. The first internal combustion engine was invented by Italian Barsanti and Matleucci in 1856, that was a stationary engine powered by coal gas, served in a railway station.

In 1876, Otto made the first 4-stroke coal oil engine, which cut fuel consumption as much as 75% compared with contemporary engine ! His student, Daimler, created his own petrol engine in 1883, within two years he raised the maximum engine rev to 900 rpm, that is, 4 times of Otto's engine.

In 1885, Benz's engine adopted battery, coil and spark plug ignition system.

In 1888, British Butler designed carburetor which was adopted in all cars for 100 years.

In 1890, German Diesel invented diesel engine.

Early engines were all single-cylinder, rotating a big flywheel to avoid misfire. Later multi-cylinder engines were mostly arranged in-line, occasionally there were some horizontally-opposed engines. The introduction of V-shape engine reduced the size of engine bay a lot. In the 30s, Porsche pioneered mid-engined layout in his Auto Union GP racer, thus established the standard for modern sports car.

Since the 30s, power increased as compression ratio raised, this led to the emergence of leaded fuel. However, because of environmental protection, unleaded fuel dominated again since the 90s.

In the 60s, hemispheric combustion chamber and overhead camshaft started to be popular in sports cars, now they are standards in every car.

Turbocharger appeared for the first time in Chevrolet Corvair of the 60s, which enabled 2.2 litres output 150 hp. However, the first one used this technology maturely was Porsche 911 turbo 3.0 of 1975. Saab 9000 further incorporated it in a multi-valve engine, thus successfully applied it to mass production sedans.

4 valves per cylinder technology appeared as early as 1912 in Peugeot GP racer, but until the 70s there were just a few European sports car using it. Toyota learned the technology from Lotus and applied to the mass production Corolla AE86 coupe in 1983. A few years later, 4-valve engine became standard in the mass production Corolla and Honda Civic, then spreaded to other car makers in the next decade.

In 1970, German firm Bosch developed fuel injector, then further developed it into Motronic electronic engine management system, which integrated fuel supply and ignition control, in the 80s.

Besides, Wankel rotary engine was the only non-piston engine. It was invented by German Dr. Felix Wankel and went into production in 1964 by NSU. What a pity reliability and fuel consumption problem led to the result that only Mazda is still producing it in small quantity.

In the 90s, due to the weight increment of cars, superchargers revived again for the benefit of low-end torque. Low-pressure turbocharger also appeared as its competitors. Besides, variable-valve timing and variable intake manifold becomes increasingly popular. All of them optimise the torque spread thus enhance drivability.

In the late 90s, most development budget was spent to emission control and fuel efficiency enhancement - direct injection petrol and common-rail direct injection diesel are the latest highlight.

---
Transmission
Gearbox, drive shaft, differential and clutch comprise the transmission system. The first Benz car changed gears by using belt to drive different gears, very simple indeed. The Daimler car of 1889 invented frictional clutch and spinning gears transmission, which was a lot more advanced. But the wheels were still driven through belt or chain, this was not as solid and reliable as drive shaft which was introduced by Renault in 1898.

In 1929, Cadillac launched synchromesh transmission, but it was Porsche 356's cylinderical sychronmesh to become world standard. It is still using in today.

Automatic transmission appeared in 1940 by General Motors.

Mini of 1959 revolved the design of small cars by introducing transverse engine (incorporated with gearbox) directly driving the front wheels, as a result, engine compartment was greatly reduced in size.

Enter the 80s, the development of transmission suddenly accelerated - first we saw Audi Quattro using its revolutionary 4-wheel drive to win the WRC title, thus made 4WD no longer dominated by off-roaders. Then emerged computerised automatic (some even incorporated fuzzy logic to learn your driving habit), CVT (pioneered by Subaru), semi-automatic gearbox (Porsche's Tiptronic), traction control, sequential manual, button-operated semi-auto.....

---
Suspension
Suspensions appeared as early as the age of horse carriage, those were eclipstic steel spring, with limited shock absorb ability and even near-zero damping. However, such suspensions were carried over to the early cars. Although a French car adopted the first independent front suspensions in 1898, it was after WWII that independent front suspensions became popular. Even later was the rear - it was not widely adopted until the 70s.

Citroen used to be the leader of suspension technology. It introduced all-wheel independent pneumatic-hydraulic suspensions in the 2CV of 1948. Then added gas-operated adjustable ride height in the DS of 1955. In 1989, Citroen made another breakthrough by launching the "Hydractive" semi-active system in XM sedan, this incorporated computer and sensors to change the stiffness setting automatically according to road conditions and speed. 5 years later, Xantia's Activa system also incorporated active anit-roll bar to correct body roll during cornering.

In 1999, Mercedes made a similar function Active Body Control system (though completely different in implementation) in the CL coupe.

---
Brake
Little revolutions were made in brakes. Early cars used bicycle's brakes, which was activated by steel wires. In 1902, Renault invented drum brakes. Then it became popular in front wheels. Lancester even invented disc brakes in the same year, though failed to be popular like his others radical ideas. In 1921, hydraulic-assisted brakes appeared to save foot effort. Late 20s saw the popularity of 4-wheel brakes. Since the 60s, motor racing gradually transferred ventilated disc to road use, then with cross-drills, then with 4-piston calipers, then will double calipers. In the late 80s, most sedans were installed with 4-wheel disc brakes and ABS.

In the 90s, Mercedes invented brake-assist which reduced pedal effort and enhance braking response. Venturi became the first car maker to adopt carbon fibre disc in road car, but not very successful. In contrast, Porsche developed a very practical ceramic brake disc in 1999.

---
Tyre
Earliest tyres were made of solid rubber. Dunlop introduced air-filled tyres in 1888, greatly improved shock absorption as well as weight. In 1948, Michelin created radial tyres which improved grip a lot, especially in wet. In 1972, Dunlop invented safety tyres which has no inner tyre. When punctured, high temperature will solidize the liquid componsite which flows out to the hole, thus enclosed the hole. Since then, safety tyres became standard.
---
Copyright© 1997-2000 by Mark Wan
Return to AutoZine home page