Dauer 962LM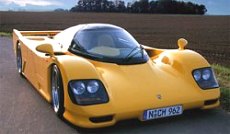 Mercedes CLK GTR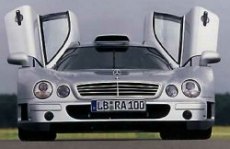 Cizeta V16T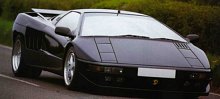 Ferrari 456GT Convertible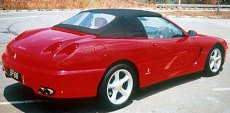 Ferrari 456GT Sedan




Ferrari 456GT Estate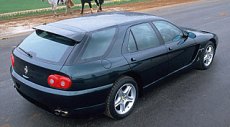 Bentley Java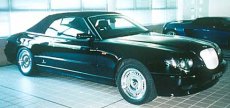 Ferrari Mythos




Ferrari FX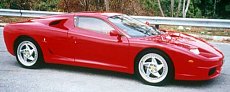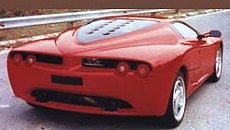 Bentley Dominator



Aston Martin AM3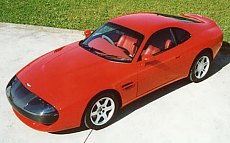 Mercedes 300SL Replica 6.0 V8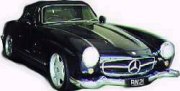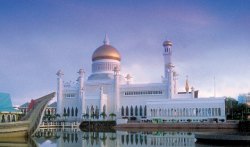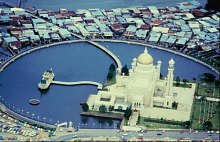 Imagine how crazy a car enthusiast could be: owns a McLaren F1? A Dauer 962? A Mercedes CLK-GTR? These become nothing if compare with the Sultan of Brunei. His collection includes 8 McLaren F1s, 6 Dauer 962 LMs, the only right-hand-drive CLK-GTR in the world, a pair of Jaguar XJR-15, a Porsche 959, 3 Cizeta V16Ts, a Lamborghini Diablo Jota .... and 5,000 other premium cars.



Although living in one of the smallest countries in the world, the Sultan (= King) has been the richest man in the world for many years, even richer than Bill Gate. Himself and his Royal family control Brunei's oil production, which gives him unlimited wealth to fulfill his hobbies, as well as providing free education and health care to his people. Compare to the Indonesia which surround it, the tiny Brunei is lucky to be gifted with the precious natural resource.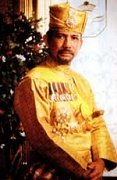 Strictly speaking, his majesty is not a die-hard car enthusiast, but his playboy younger brother Prince Jefri and his eldest son Prince Haakem are. They buy and play the supercars like toys, get bored very soon, then buy new ones and store the old ones in any of the 4 huge garages (more like a warehouse in terms of volume) for, perhaps, forever.

Why did they buy so many McLaren and Dauer? Perhaps they like to share with their relatives. Perhaps their wives like to drive them for shopping. Perhaps they want to have a few spare cars when the normally used one is under servicing. Most likely, perhaps because money is nothing to his majesty.

Apart from the aforementioned supercars, the Sultan has many custom-made cars. Ferrari, Rolls-Royce, Aston Martin, AMG etc. specially developed cars for his majesty, because money is no object. For example, you can see a trio of Ferrari 456 GT's variants - a long wheelbase 4-door saloon version, a convertible and even an estate version (what a nonsense !) Yet this is just the least spectacular one. Some concept cars, such as Bentley Java and Pininfarina's Ferrari Mythos show car were exclusively developed into real running machines for the Sultan

.

In contrast to the motor show cars, Sultan also has many cars we have never seen and heard, for instance, the Ferrari FX. This is a supercar based on F512M but enclosed with an adventurous-looking body and a button-shift semi-automatic developed by Prodrive, much earlier than the F355 F1. Sultan has 6 such cars. Besides. His collection also includes a 542 hp, twin-turbo Rolls Royce, a Bentley incorporating Range Rover's 4x4 system called Dominator, 6 replicas for the '50s Mercedes 300SL based on today's 500SL but installed with AMG-enhanced 6.0 V8.

The Sultan's interest is also shown in motor racing. He has a private museum displaying all the Formula One championship-winning race cars since 1980, all are real cars bought from the teams. Because of this, Frank Williams was invited to visit the King.
In the past 15 years, the Royal family has been the most important client to many prestige car specialists. Aston, for example, supplied 200-300 cars during these years. Rolls-Royce even regularly supplied 40-50 cars every year. They have mechanics staying there to serve exclusively the Royal family. You can count the cost of all these cars.... well, perhaps "countless" is the most likely answer.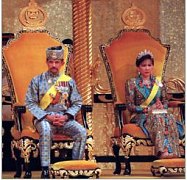 However, the situation has changed since the Asian economy crisis. In 1998, I knew from newspaper that Prince Jefri, who was the Minister of Finance of the country, lost billions of US dollars in his secret investment in stock market. The capital was actually illegally and secretly "borrowed" from the government's reserve, via using his power without the permission of the Sultan. Before this was unveiled, Jefri stole another great sum and escaped from Brunei.

The Sultan was very angry, not only sacked his brother's position, he also commanded to terminate the supercar import, sent all mechanics away and locked the garages. The loss is too great even to the richest man in this planet.

However, as Asian has recovered from the crisis, recently I heard the Sultan is shopping supercars again. Meanwhile, Prince Jefri said he is willing to refund the King as an exchange for his return to Brunei.