Introduction
Bristol calls itself "the most exclusive luxury car maker in Britain". It hand-builds only a handful of cars every year. It doesn't have any dealers network because it operates only one showroom by itself. It never advertise nor let journalists to drive its old-fashioned cars. It even refuses to reveal power ratings of its engines. However, such mystery and exclusivity attract some rich people (mostly proud British with acquired taste), who could overlook its cars' outdated looks, technology, safety and even build quality... simply sacrifice everything for "the most exclusive British luxury cars". The world is full of wonders.

Brief History

Right after WWII, British warplane manufacturer Bristol foresaw a drop in aircraft sales and decided to open a car division in 1945. In the beginning, it made high-end cars based on BMW designs and engines, which was made possible because BMW came under the control of the occupying Allies. The cars then evolved further apart from their origin in looks and mechanicals, especially when Chrysler V8 was adopted in the early 1960s.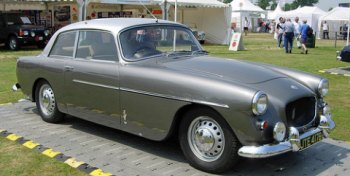 1961 Bristol 407 - first Chrysler V8 car



In 1960, Bristol Aeroplane merged with other companies to become the forerunner of British Aerospace. At the same time it spun off its car division and sold it to ex-racing driver Tony Crook. During the following 40 years, Crook managed the company in a conservative style. It remained small scale production by hands and relied on Chrysler engines (big V8 and V8 turbo) and transmissions. The cars evolved slowly, becoming outdated and forgotten by the world. In the last quarter of the Century, its cars were essentially the same type 603, although appeared in different names - Britannia, Brigand and Blenheim. However, Bristol still managed to sell a few dozens cars every year to feed its employees, thanks to the exclusivity of its cars and the loyal supporters of traditional British craftsmanship.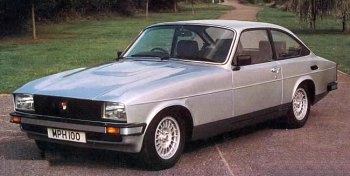 Bristol Britannia of type 603 (1976)



Things changed in 1997 as businessman Toby Silverton began involving the operation. He pushed the development of a far more modern grand tourer, Fighter, with the help of external engineers. This car used powerful V10 engine from Chrysler Viper and was enveloped in a wind-cheating body to achieve 210 mph top speed (a 225 mph turbocharged version was added later on). It injected new lease of life into Bristol. Silverton eventually bought the company from Crook in 2001.

Unfortunately, the Fighter failed to save the company. In 2011, Bristol broke and went into receivership. It was then sold to engineering firm Kamkorp, which planned to build a hybrid car, but nothing materialized.