Brief History

Founded in 1901, AC (stood for "Auto Carrier") would have been the oldest British car maker were it still exist today. Like Rolls-Royce, it was founded by an engineer (John Weller) with the support of a wealthy trader (John Portwine). In the first 2 decades, the company built mainly motor tricycles for commercial use. Its first four-wheel car finally arrived in 1918, which competed well in hillclimb races. Its first own engine, a 2-liter SOHC inline-6 designed by Weller, entered production a couple of years later.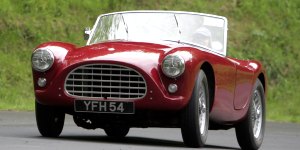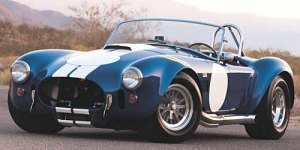 Left: Ace (1953); Right: Cobra (1963)



The early AC built various sports cars, touring cars and sometimes saloons in small numbers (approx. 100 cars per year). It got into bankruptcy and changed ownership many times, first in 1922 (when its founders were ousted), then in 1930. However, it enjoyed half a century of financial stability under the ownership of the Hurlock family. During that period, it introduced the most successful models, Ace and Cobra, which were still the definitive AC cars today. The 1953 Ace was an open sports car with a handsome look, lightweight chassis and all-independent suspensions. Its good handling won acclaims for AC. However, greater things happened when an American ex-racing driver called Carroll Shelby knocked its door. He brought Ford's V8 and asked for collaboration with AC to convert the Ace into a powerful sports and race car. This resulted in the Cobra 289 (with 271hp 4.7-liter small-block V8) and Cobra 427 (with 425hp 7-liter big-block V8). The latter would be the fastest car in the world for the next 20 years ! It also won World Sportscar Championship in 1965.

Succeeding the Cobra was a modern-looking grand tourer called AC 428. It was built on a stretched Cobra chassis and dressed in a bodywork designed and built by Italian coachbuilder Frua. Power came from 7-liter Ford V8. However, it failed to match the commercial success of its predecessor.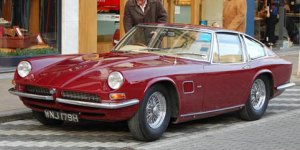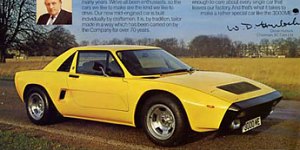 Left: 428 (1965); Right: ME3000 (1978)



After the musclecar era, AC attempted to broaden its range with the mid-engined ME3000 (powered by a transversely mounted 3-liter Ford V6). Unfortunately, its lengthy development and its eventually commercial failure hit AC hard and led to its sale to Ford (51%) and Brian Angliss of Autokraft (49%) in 1986.

With stronger financial backing, AC moved into a new factory and prepared to launch a new generation Ace. It would be a targa-top 2-seater with Ford V6 and 4-wheel drive. Ford drafted an ambitious plan of building 2000-2500 cars annually from 1989, but the story did not develop as smooth. Dispute between the two shareholders and a complete redesign of the car, which changed its design to IAD, targa top to full convertible, engine to Yamaha 3-liter 24V V6 (nee Taurus SHO), then Ford push-rod V8 and eventually Ford 4.6-liter dohc V8, delayed its production for 7 years, by then Ford had already sold its stakes. Predictably, the new Ace was another commercial flop.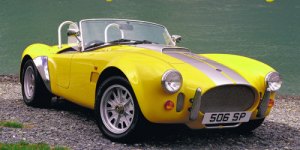 Left: Ace Mk2 (1996); Right: Cobra Mk IV CRS (1998) with carbon-fiber body



As a result, Brian Angliss took full control from 1992. The classic Cobra - now in Mk IV form - continued to be the cash cow although more and more replicas ate into its business.

In 1996, AC had a new owner again, Alan Lubinsky. He continued updating the mechanicals (but not style !) of Cobra. After a lawsuit with Ford and Shelby, AC lost the Cobra name to Ford and had to rename its car. As its financial condition worsened, it closed its factory in UK and moved to Malta in 2005. Within two years, it bankrupted again. In 2009, it announced to relaunch the Cobra with Corvette V8 and built by Gullwing GmbH in Germany.