Sales figures

Group retail sales:
2017: 7,250,000 units (4,490,000 units Hyundai + 2,760,000 units Kia)
2016: 7,880,000 units (4,860,000 units Hyundai + 3,020,000 units Kia)
2015: 8,014,000 units (4,964,000 units Hyundai + 3,050,000 units Kia)
2014: 7,742,000 units (4,835,000 units Hyundai + 2,907,000 units Kia)
2013: 7,367,000 units (4,621,000 units Hyundai + 2,746,430 units Kia)
2012: 7,120,374 units (4,410,357 units Hyundai + 2,710,017 units Kia)
2011: 6,530,864 units (4,051,905 units Hyundai + 2,478,959 units Kia)
2010: 5,701,842 units (3,612,487 units Hyundai + 2,089,355 units Kia)
2009: 4,758,098 units (3,106,178 units Hyundai + 1,651,920 units Kia)
2008: 4,156,538 units (2,780,800 units Hyundai + 1,375,738 units Kia)
2007: 3,977,941 units (2,617,985 units Hyundai + 1,359,956 units Kia)
2006: 3,782,723 units (2,523,872 units Hyundai + 1,258,851 units Kia)
2005: 3,587,656 units (2,371,807 units Hyundai + 1,215,849 units Kia)
2004: 3,199,761 units (2,125,826 units Hyundai + 1,073,935 units Kia)

2018 Hyundai brand sales by model:
Eon: 44,203 units
i10: 351,917 units
i20: 271,129 units
Accent/Verna/Solaris: 262,413 units
Elantra/Avanti: 684,693 units
i30: 123,743 units
Ioniq: 86,155 units
Mistral: 99,118 units
i40: 5,725 units
Sonata: 203,907 units
Azera/Grandeur: 117,901 units
Genesis G70: 28,216 units
Genesis G80: 44,937 units
Genesis G90 / EQ900: 12,236 units
Veloster: 18,949 units
Kona: 262,239 units
ix20: 21,720 units
Creta/ix25: 359,021 units
Tuscon/ix35: 584,183 units
Santa-Fe: 265,200 units
Palisade: 1,937 units

2018 KIA brand sales by model:
Picanto/Morning: 232,062 units
Rio/Pride/K2/Pegas: 244,370 units
Soul: 154,730 units
Ceed: 95,160 units
K3/Forte/Cerato: 322,093 units
K4: 19,338 units
K5/Optima: 201,805 units
K7/Cadenza: 44,817 units
Stinger: 34,816 units
K9/K900: 12,438 units
Venga: 15,934 units
Carnival: 106,316 units
Stonic/KX1: 97,127 units
Niro: 111,231 units
Sportage/NP: 501,849 units
Sorento/KX7: 242,649 units

Reference:
Group:
http://www.hyundaimotorgroup.com/About-Us/Group-Performance.hub
Hyundai:
http://worldwide.hyundai.com/WW/Corporate/InvestorRelations/IRActivities/SalesPerformance/SalesbyModel/index.html
(sales by models + global plant sales)
http://worldwide.hyundai.com/WW/Corporate/InvestorRelations/FinancialInformation/FinancialStatements/index.html
Kia:
http://pr.kia.com/en/company/ir/financial-information/financial-highlights.do
http://pr.kia.com/en/company/ir/ir-library/sales-results.do

Brief History

Hyundai



Hyundai group (whose name means "Modern") was founded by enterpriser Chung Ju-Yung in 1946. It covered all kinds of industry, no matter construction, steel, ship making, logistics, trading, electronics, finance... and became the largest enterprise in South Korea.

Hyundai Motor was established in 1967 as a subsidiary of Hyundai group. In the beginning, it gained experience through assembling cars for European Ford. Having learned the elementary technical know-how and trained its engineers, Hyundai produced its first car, Pony, in 1975. Italdesign (Giugiaro) was employed to design the car, while Mitsubishi supplied its powertrain and axle. Hyundai also employed British engineers to lead its development and Japanese engineers to productionize it. The Pony earned Hyundai the title as the top-selling Korean car maker which is still unchallenged today.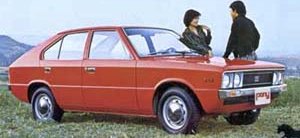 1975 Pony Mk1



The second generation Pony of 1982 marked another milestone: the first large scale export. Like the Japanese, Korean industry was (and still is) very export-oriented. The Pony small car, benefited by the wage advantage of Korean workers, stormed the Canadian small car market in 1983. By then the world realised the rise of another East Asian car making nation.

By 1991, Hyundai had already expanded its car range to the larger Elantra, Sonata and its first coupe, Scoupe. The same year also saw its first self-developed engine, the 1.5-liter Alpha. Sales continued to grow rapidly, especially in the all-important USA market. However, this growth was primarily driven by its super-bargain price. Even in the 1990s, Hyundai cars were still notorious for poor build quality and lack of attention to details.

In 1998, Asian finanical crisis hit South Korea hard, but Hyundai took this opportunity to acquire the bankrupted KIA, further strengthening its leading position in domestic market. However, the crisis exposed the dark side of multi-industry monopoly. The government ordered Hyundai group to break up. Hyundai Motor, now an independent company, was headed by Chung Mong-Koo, the founder's son. He reformed the management organization, improved quality control and increased R&D investment. Focus was shifted from quantity to quality.


2008 Genesis



In the next decade, Hyundai cars improved vastly in build quality, technology and even style - the latter thanks to establishing design centers in California and Frankfurt. New generation Sonata challenged the best selling Japanese family cars in the US market, while i10 / i20 / i30 also attracted big sales in Europe. Most stunning was the 2008 Genesis big executive car, which followed the footprints of Lexus and Infiniti. Hyundai migrated upmarket without sacrificing the lowest segments.

In year 2000, Hyundai and Mitsubishi were invited by DaimlerChrysler to form a strategic partnership, with DC buying minority shares in both companies. This was potentially the largest car group in the world, but it turned out that they had little common interest other than jointly developing a new family of 4-cylinder engines. Their relationship lasted for only 4 years. Nevertheless, with or without partners seemed to have little influence to the continuous growth of Hyundai during the decade.



KIA



KIA was founded in 1944, initially produced steel tubes and bicycles, then motorcycles, tricycles and trucks. It started producing passenger cars in 1974 under the license of Peugeot 604 and FIAT 132. Like Hyundai, it grew into a powerful multi-industry enterprize.

By 1984, KIA already had its own R&D capability. At the time Detroit had adopted a strategy to use Korean cars to fight against Japanese cars. GM imported Daewoo while Ford partnered with KIA. With the investment from Ford and technology transfer from Mazda 121, KIA completed its first car, Pride, in 1986. It was rebadged as Ford Festiva for export to United States. Within 5 years, some 350,000 units arrived the shore of USA.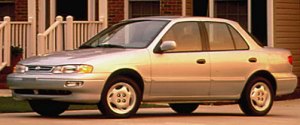 1992 KIA Sephia



The sales success convinced KIA to invest heavily into more models and expansion of its factories. 1992 arrived its first compact 4-door sedan, Sephia. Next year saw Sportage SUV. Both were popular thanks to their killer prices. Nevertheless, its radical expansion led to massive debts, which dragged KIA into bankruptcy during the 1998 Asian financial crisis. Eventually, it was sold to Hyundai.

Under the care of Hyundai, KIA recovered quickly. All KIA cars now shared platforms with Hyundai, which improved their competitiveness.

In the late 2000s, KIA started taking styling seriously. It hired ex-Volkswagen design chief Peter Schreyer to head its design department and created a string of stylish new models. Matched with world-class technology and build quality, its new generation cars enjoyed good reputation in America and Europe.