Sales figures

2018: 1,253,741 units
2017: 1,200,535 units
2016: 1,126,477 units
2015: 1,055,501 units
2014: 1,037,226 units
2013: 920,750 units
2012: 939,202 units
2011: 875,000 units
2010: 762,600 units
2009: 684,226 units
2008: 674,530 units
2007: 620,000 units
2006: 555,000 units
2005: 504,000 units
2004: 451,674 units
2003: 449,758 units

2018 sales by models:
Citigo: 39,161 units
Fabia: 190,880 units
Rapid: 191,477 units
Octavia: 388,231 units
Superb: 138,141 units
Kamiq: 27,868 units
Karoq: 115,725 units
Kodiaq: 149,195 units

Brief History

Skoda was founded in 1895 by Vaclav Laurin and Vaclav Klement as a bicycle and then motorcycle maker. The first car was produced in 1905 and became a best seller in Czechoslovakia, carrying the brand L & K which was named after its founders. The merger with Skoda company in 1925 changed its name to Skoda.

After WWII, Czech fell into the administration of the Communist Party, so Skoda was nationalised. As the planned economy assigned it as the sole volume car maker in the country, Skoda enjoyed 40 years of monopoly the domestic market. It was also one of the few Eastern European car makers exporting cars to the West.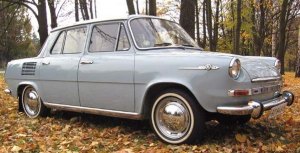 1964 Skoda 1000 MB



Since 1960s, the communist Eastern European countries as well as their car makers gradually lagged behind their Western counterparts. Lack of domestic competition and short of investment left them slow in development. Until the late 1980s, Skoda was still producing ancient-looking, poorly built rear-engined cars. Even though they were sold at half the price of Western cars, they could no longer catch the export market.

Skoda tried to get back to the front with Western help. The 1987 Favorit was a modern-looking front-drive hatchback designed by Bertone and engineered with the help from Ricardo and Porsche.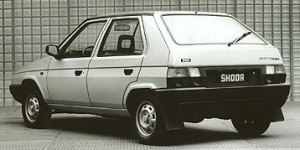 1987 Skoda Favorit



Following the collapse of Berlin wall, Skoda was privatised and eventually sold to Volkswagen group in 1991. The German giant helped it revising the Favorit into Felica, then built a modern plant to assemble the new generation Skodas developed fully under Volkswagen, i.e. Octavia, Fabia and Superb. These cars were engineered in Germany and built to its high quality standards, while the low production cost in Czech enabled bargain pricing. In a few years time, Skoda was successfully turned into a credible brand in the Western European market.