Responsible for its development was the famed Dr. Ferdinand Porsche, who had just founded his own engineering consultant firm and designed a similar prototype for NSU. Porsche's design was simple but well thought out. A steel monocoque body with reinforcing backbone provided a sturdy platform and a spacious interior unparalleled by contemporary body-on-frame designs, while the rear-engined layout maximized space further. Its horizontally opposed 4-cylinder engine was cooled by air, greatly reducing the need for servicing. It would pull the car happily to Autobahn speed with the help of a standard 4-speed gearbox (while the industrial norm had only 3 speeds) and an aerodynamic body. The car had all-independent suspensions by means of transverse torsion-bars up front and swing axles at the back.
With state financial backing, Porsche was able to work on an extensive development program. 30 prototypes were built for testing during 1936 and 1937. It was then modified and perfected to the final prototype in 1939. Meanwhile, the Nazi government built a huge assembly plant with an associated town at Wolfsburg (near Hanover). Just when mass production was about to start, the war broke out and the factory was turned to build military vehicles derived from the Volkswagen platform (again designed by Dr. Porsche). The first passenger cars were not built until 1941 (some said 1940), but even then its number was limited. By now Hitler had turned all his attention to win the war and the motoring dream had long been forgotten.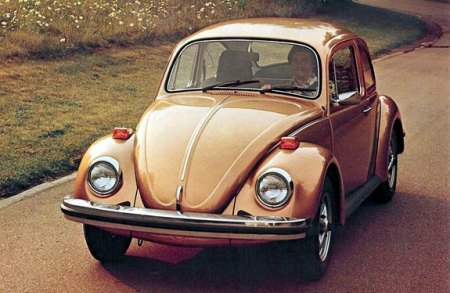 Predictably, Wolfsburg was heavily bombed by the allies. After the war, it came under the control of British troops. They took the car back home but no British car makers were interested – they said it was too ugly, too noisy and simply unattractive to buyers! In this way, the Volkswagen escaped from takeover. Not just that, the British army led by Major Ivan Hirst generously helped Wolfsburg to rebuild its production facilities and even secured big orders from the British military. Consequently, production restarted in 1945. It was called Volkswagen Type 1 before the nickname Beetle was officially adopted.
Ridiculously, that ugly, noisy and unattractive car did not take long to get a reputation of affordable, economical, reliable and well built. This must thanks to the engineering skill of Porsche, its lengthy development as well as German build quality. Orders flooded in soon after production started. By 1951, it was selling 100,000 units annually. Its sales got even hotter when export to America started taking place. American motorists loved it to the extent of creating a Beetlemania. By 1965, two-third of the cars imported to the USA were Beetles! Meanwhile, worldwide sales hit over 1 million units annually from 1965 to 1973 (excluding 1967), with a peak of 1.3 million units recorded in 1971. To keep up with demand, its production expanded from Germany to Brazil and Mexico, among others.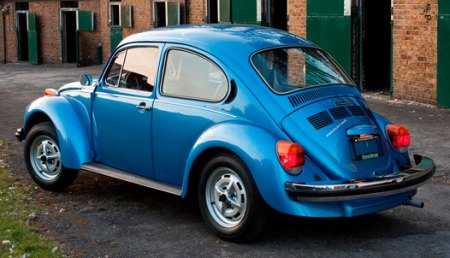 The sales success was supported with continuous improvement. The original 1131 c.c. engine with 24.5 hp was enlarged to 1192 cc (30 hp), 1285 c.c. (40 hp), 1493 c.c. (44 hp) and eventually 1584 c.c. (50 hp). The split rear windows were replaced with a single unit in 1953, then came larger windows in 1957. 1971 saw the so-called Super Beetle, with a larger front boot, MacPherson strut and semi-trailing arm suspension, but the regular car continued.
For 3 decades, the Beetle remained the core model in Volkswagen's line-up. A few attempts to broaden the range or to replace it all came to fruitless. When its sales started declining in the early 1970s, Volkswagen found itself making a loss! Beetle was simply too important to Volkswagen!
Fortunately, Golf finally arrived in 1974. In 1978, VW stopped producing the Beetle in Germany, leaving Brazil and Mexico to continue until 1996 and 2003 respectively. The last car had modern features like fuel-injection, catalytic converter and a CD player, something Dr. Ferdinand Porsche could not imagine 70 years ago.