Lister initially built 4 road cars, each sold at an eye-popping £220,000 to make sure the project profitable. After that, it built another 6 race cars to enter Le Mans and international GT championships. In the first 5 years, its competition life came fruitless under the shadow of McLaren F1, Porsche 911 GT1 and then Mercedes CLK GTR. However, as purpose-built race cars were banned from 1999, Lister finally won the FIA GT world championship in 2000 against the field pretty much left with Chrysler Vipers. It kept racing until retirement in 2005.
Unlike the race cars, the Storm road cars were pretty heavy and luxurious, more like an Aston Martin but at higher performance level. Its interior was fully leather trimmed. Standard air-conditioning, sound system, electric seats and a sizable boot made it unusually practical for a supercar of its days. Being a 2+2, it was described as the world's fastest 4-seater, eclipsing Ferrari 456GT by a comfortable margin.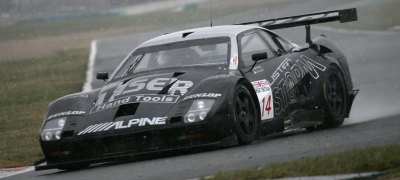 According to Lister, it delivered 25 road cars to customers until 2007, including two new orders it received that year. As Pearce and his small workshop have virtually nothing else to make, the Storm is believed to be still available to special orders today. I just wonder why people still wanted this ugly duck after so many years, especially when its price has been inflated to £400,000.