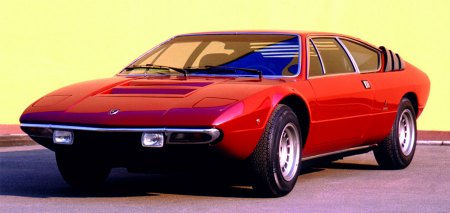 In the early 1970s, Italian sports car makers started rationalizing their products. On the one hand there were wild supercars at the top of their product ranges, on the other hand they built less expensive, less powerful and more practical sports cars to cover wider audience. These cars included Lamborghini Urraco, Ferrari (Dino-badged) 308GT4 and Maserati Merak. All of them were mid-engined 2+2, but Lamborghini was the first to come up with this idea and showed the Urraco prototype in 1970. It wasn't the most successful though - that should be the Ferrari with 2800 units built eventually - but undoubtedly it was the most charming to look and to drive.

The Urraco intended to be an entry-level Lamborghini. Ferruccio wanted to sell 1,000 units of this car annually, far more than the one or two hundred cars Sant'Agata achieved so far. Therefore it had to be cheaper to build and more practical to use yet preserve the exotic image of Lamborghini (as it would be still more expensive than Porsche 911). Paolo Stanzani determined a mid-engined 2+2 layout would satisfy those requirements. He designed a compact all-aluminum V8, mated it in-line with a 5-speed gearbox and mounted them transversely between the rear wheels. To make that possible, he opted for space-saving MacPherson strut suspensions (sourced from Fiat). Behind the engine compartment there was a small boot. The whole chassis and body was steel monocoque in order to reduce assembly time and optimize interior space.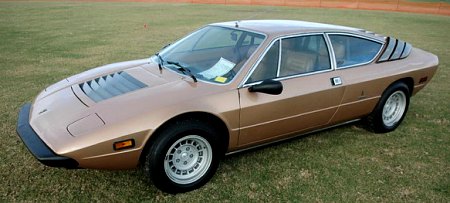 Bertone's Marcello Gandini was once again called to style the baby Lamborghini. Less wild than Countach but sharper than its Ferrari and Maserati opponents, the Urraco hit the right balance between exotic and elegance. Nevertheless, its fast windscreen and louvered fastback didn't help visibility - something Gandini usually ignored. Like Ferrari 308GT4 (also designed by Bertone), the Urraco adopted a "cab-forward" design to optimize interior space. This meant the front occupants' legs were blocked by the wheel wells thus had to offset towards the centerline. The rear seats, as expected, were only suitable to small children or vertically challenged adults for emergency use. Still, the Urraco had practicality matching Porsche 911.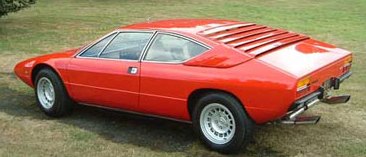 The Urraco was appreciated for superb roadholding, agile handling, powerful braking and benign behavior at the limit. It wouldn't bite you like a contemporary 911, thanks to its superior mid-engined balance. On the downside, its clutch was very heavy and its gears were difficult to engage. The original 2.5-liter V8 (on Urraco P250) produced a respectable 220 horsepower thanks to its 86mm bore, but a stroke of only 53mm meant poor torque, thus it was no where as tractable as Ferrari's 3-liter V8. Therefore a few years later Stanzani lengthened its stroke to 64.5mm, taking capacity to 3 liters. It also adopted four camshafts instead of two camshafts and steel chain instead of tooth belt. 265 horsepower and 195 lb-ft of torque gave the resultant Urraco P300 150 mph performance to match its Ferrari rival. On the other side, a 2-liter P200 was developed for Italian market to avoid the new taxation against engine size over 2000 cc.



The Urraco was a very good car indeed, especially in the form of P300. However, the early P250 had a lot of quality and reliability problems, which damaged the reputation of this car. The 1973 Oil Crisis and stiff competition from Ferrari and Maserati added salt to its wound. Less than 800 cars were built until its death in 1979. Lamborghini's first attempt at offering a mass production model came to a complete failure.