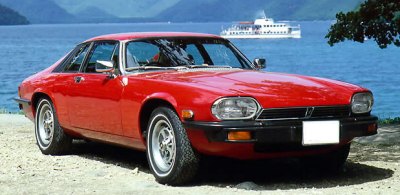 To many people of our age, Jaguar XJS was a car to both love and hate. We loved its James Bond-style gentleman-meets-explorer looks. Beautiful it might not be – it was styled by the E-type designer Malcolm Sayer but this time without the guidance of Sir William Lyons - it grew on us after some time, pleased us nonetheless with its unique, if slightly odd shape that bridged the classical age and modern era. We also loved its luxurious interior and effortless performance thanks to the impeccable V12. What we impressed less were its excessive size, hefty weight and heavy thirst, something a deadly sin in the energy-crisis-shadowed late 1970s. However, when we saw it stormed Macau Ghia circuit in the hands of Tom Walkinshaw (yes, the Tom of TWR), we thought thirst was not necessarily bad. What we actually couldn't bear was how Jaguar treated it, extended its life to over 20 years. It went well in the first decade, but entering the second half it felt really tired and consistently overshadowed by newer and more efficient rivals. Nothing could be bitterer.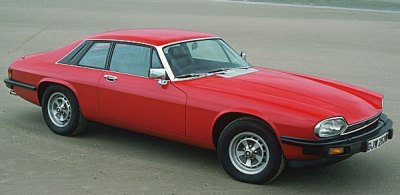 The XJS started life as a successor to the great E-type. This inevitably drew comparisons, then criticisms, which were unfair because the legislation environment they faced were very different. From the outset Jaguar wanted it to comply with the newer US Federal safety and emission regulations that the E-type didn't. To achieve that at a limited budget it had to share platform with the XJ6 saloon – now you know why it had "XJ" in its name. The wheelbase was shortened by 270 mm as it only needed to carry 2 adults and 2 children at best. The 5.3-liter SOHC V12 engine came from the last E-type or XJ12 saloon and produced 285 horsepower initially, then raised to 299 hp when the HE (High Efficiency) model took over in 1981, which also lowered fuel consumption a bit. It would be enlarged to 6 liters eventually, although the XJS also gained weight to offset its power increase. A 5.3-liter HE or 6-liter model generally returned 150+ mph top speed and 0-60 mph in the mid-6 seconds range. Almost all XJS ever built were equipped with automatic transmissions, as it was more a comfy grand tourer than a sports car.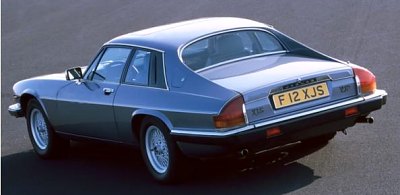 Seeing its thirst could be a negative asset, from 1983 Jaguar also offered its new generation AJ6 24-valve straight-six to form an entry-level model. Initially the engine displaced 3.6 liters and produced 225 horsepower. After a series of refinement, emission control and improvement, it would evolve to 4.0 liters and 240 hp eventually. However, history proved that the V12 was more popular, especially in convertible form. The topless model played an important role to keep it alive in later years.

Today, the XJS would be remembered for its unique style, effortless performance, smooth power delivery and refined ride. Cars today can't do much better in these aspects.