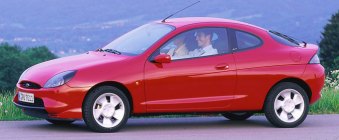 Stylish, affordable and fun to drive, Ford Puma was one of the few modern small coupes that won our unreserved acclaims. The Puma started life from the contemporary Fiesta platform. While the Fiesta looked terribly outdated, the Puma got a new clothes shaped by the "New Edge" design language first seen in the 1996 Ka. A curvy body decorated by crisp lines and sharp lights hit the right balance between pretty and sporty. Even today it still looks fresh to us.

The Fiesta platform donated some of the best features to Puma, namely, engine, gearbox and handling. The Yamaha-developed Zetec-SE 16-valve engine was smooth and eager to rev. Bored out to 1.7 liters thanks to the use of Nikasil cylinder coating, in addition to an variable inlet valve timing, it produced 125 horsepower and offered decent performance to the little car - 0-60 mph in 8.6 seconds and 123 mph flat out. The slick gearchange and well chosen ratios meant accessing the performance was easy and enjoyable.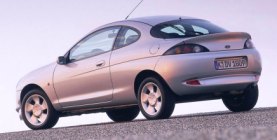 The Fiesta was renowned for handling. With a stiffer 3-door body shell and firmer suspension, it became even better. Give it some tricky roads and you will find the Puma remarkably agile, its steering accurate and communicative and its ride unexpectedly compliant. It returned more fun to drive than any other modern hot hatches for the same price. At the same time, it offered all the reliability and practicality of hot hatches, saved the tiny rear seats. How many times in your life can see such a near-perfect small coupe ?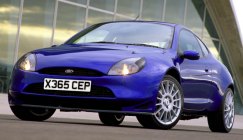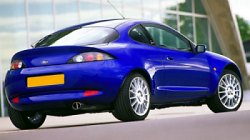 In year 2000, Ford asked its partner Tickford – an UK engineering consultant which built RS200 and Sierra RS500 previously – to develop and build a limited production run of Ford Racing Puma. The car was a hardcore driver's car, with the small 1.7-liter engine highly tuned to 155 horses, the tracks widened and covered with aluminum fenders, stiffened suspensions, lower ride height, larger tires and wheels, powerful brakes, improved aero package and racy interior. This brought a whole new level of handling, especially massive grip, rock-solid body control and sharp chassis response. Some motoring journalists described it as the best handling front-wheel-drive chassis ever.

Nevertheless, the Racing Puma had many weaknesses as well. Firstly, its peaky engine delivered little extra performance in real world. Even the measurement on test track showed marginal improvement over the standard Puma. Secondly, the highly tuned engine did not comply with EU emission standards, thus it could be sold only in the UK under Single Approval Scheme and its production was limited to 1000 cars. Thirdly, its very hard ride was only acceptable by hardcore drivers. Lastly, it was overpriced, even more expensive than the far faster Honda Integra Type R. For these reasons, Racing Puma was not very successful. Tickford built only 500 cars to satisfy the weak demand.