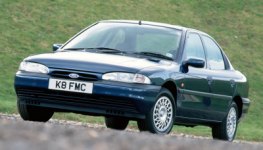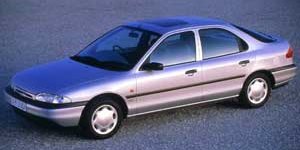 The Mondeo project started with the ambition to become a "World Car" – one that would be sold in Europe, North America and Asia Pacific, and produced in Europe and USA simultaneously. Ford poured a record-breaking US$6 billion into the project (still a world record today), developed a new front-drive family car in three body styles (sedan, hatchback and estate) to replace the aging Sierra in Europe, Tempo in USA and Telstar in Asia Pacific. For North America, it was rebadged as Ford Contour and Mercury Mystique. It won the title European Car of the Year in 1994 and consistently entered Car and Driver's Top 10 list every year thereafter. Its achievement was never in doubt.

The German-engineered Mondeo was far more modern than its predecessors. Although its organic styling is somewhat outdated today, it had a strong chassis, a range of 16V engines and modern front strut / rear multi-link suspensions mounted on NVH-reducing subframes. The early four-cylinder engines were not the smoothest, but they offered good turn of speed. The Detroit-built 2.5-liter Duratec V6 with 24 valves and long / short intake manifolds combined refinement and strong output. However, the highlight of Mondeo was handling and ride. It offered sporty body control and agility never seen in a family sedan, while ride quality was just shine of the class-leading Peugeot 406. Mondeo set new standard for front-drive dynamics.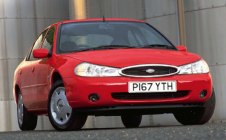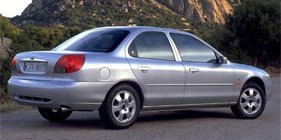 Mondeo 1997 facelift


Its biggest weakness, however, was a cramped cabin. The Mondeo looked smaller than its actual dimensions and felt even smaller inside. This turned most American customers away to the camp of Taurus. As a result, most Ford Contour and Mercury Mystique were bought by keen drivers. In Europe, however, the Mondeo was okay in size and it usually topped the sales chart of its class.

In 1997, the car underwent a facelift which cleaned up its somewhat messy look. Build quality and materials were much improved both inside and outside. Thinner front seats were used to free up rear knee room a little. The 16V engines also got smoother and quieter.

In 1999, a hot version ST200 was introduced in Europe. It employed a tuned 2.5 Duratec V6 to produce 202 horsepower. The stronger top end power, stiffer suspensions and sharper steering rack made it an excellent sports sedan at affordable price. That was our last memory of the original Mondeo. The second generation Mondeo would be a less ambitious project, aimed at European market and Asia Pacific only, hence no longer a "World Car".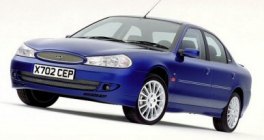 Mondeo ST200