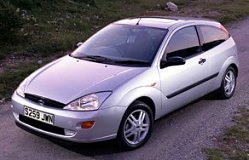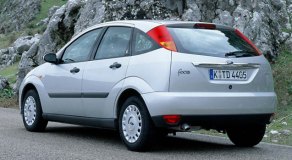 The first generation Ford Focus was one of the stars of mass production cars in the 1990s and 2000s. When it replaced the old and tired Escort in 1998, it shocked us by a striking new design, clever packaging and class-beating dynamics. It was so much better than any generations of Escort ever done. From that moment I knew it would become a classic in the future. Not long later, it became the first car winning the European COTY and North American COTY awards at the same time. It was a real "World Car".

If the name Escort represented conservative thinking, then Focus represented a revolution. This started from its New Edge design. For decades, car stylists couldn't find ways to make a sporty-looking car spacious, or vice versa. They were two contradicting elements in car design. However, the stylists of Ford succeeded to apply its New Edge theme – having already tested in Ka, Puma and Cougar – to gel the two elements together. Look at its profile, it was basically a volume-optimizing shape. What distracted your attention from this shape were the coupe-like side windows, which flowed smoothly towards the base of the D-pillars rather than following the roof line like conventional cars. This would have revealed a bulky D-pillars, but its designers were clever to cover them with eye-catching triangular-shaped rear lights. The overall effect was very graphical. New Edge made very good use of light reflection to amplify the subtle changes of surface curvature to deliver a sporty perception. This can be seen from the crest lines at both sides and the tailgate, as well as the oversized wheel arches. In my eyes, there were only 2 car designs in the 1990s truly innovative. One was the original Audi TT, another was this one.

The Focus was equally innovative in suspension design. While the strut suspensions up front were conventional, at the rear it introduced a new kind of multi-link independent design called "Control Blade Suspension". It used a large trailing arm made of pressed steel and incorporating hub carrier to replace two longitudinal rods and the expensive cast knuckle. This achieved the multilink's control at relatively little costs. On the road, Focus won many praises from motoring press for great handling and ride. Its steering received similar admiration for precision and feel. Even a decade later today, we are still struggling to find a family hatch delivering as much fun in pure driving terms.

The Focus represented a quantum leap in style, packaging and chassis dynamics. It also gave birth to a couple of exciting hot hatches.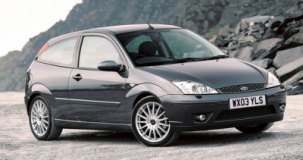 Left: Focus ST170; Right: Focus RS


The SVT Focus was created by Ford America's Special Vehicle Team. Apart from the usual chassis beef up, its most significant change was the use of a 2-liter engine with variable inlet valve timing and a two-stage intake manifolds to produce 170 horsepower. Coupling to a close-ratio 6-speed Getrag gearbox, it did 0-60 mph in 7.8 seconds. While performance couldn't match Honda Civic Type R or Renault Clio RS, its engaging handling could compensate. In Europe, there was an equivalent to SVT Focus called ST170.

Near the end of its life cycle, Ford Europe introduced the hottest version, Focus RS. It employed a 215hp turbocharged 2-liter 16V engine to deliver very strong performance. To prevent from upsetting the FWD chassis, the engine torque was limited to 177 lbft in the first two gears. Besides, a Qualif torque-biasing limited slip differential was used to tame wheel spin. The RS got heavier steering and much firmer suspensions, as well as wider tracks and beautiful new bumpers / fenders etc. On fast roads it was a fearsome giant killer. But on B-roads the road bumps could easily upset its steering, generating torque steer and kickback.

In 2004, the Focus was finally replaced by the second generation. The new car is no where as lovely and as innovative. This strengthened my believes that the original Focus was an all-time great. It won't be easy to repeat its success.